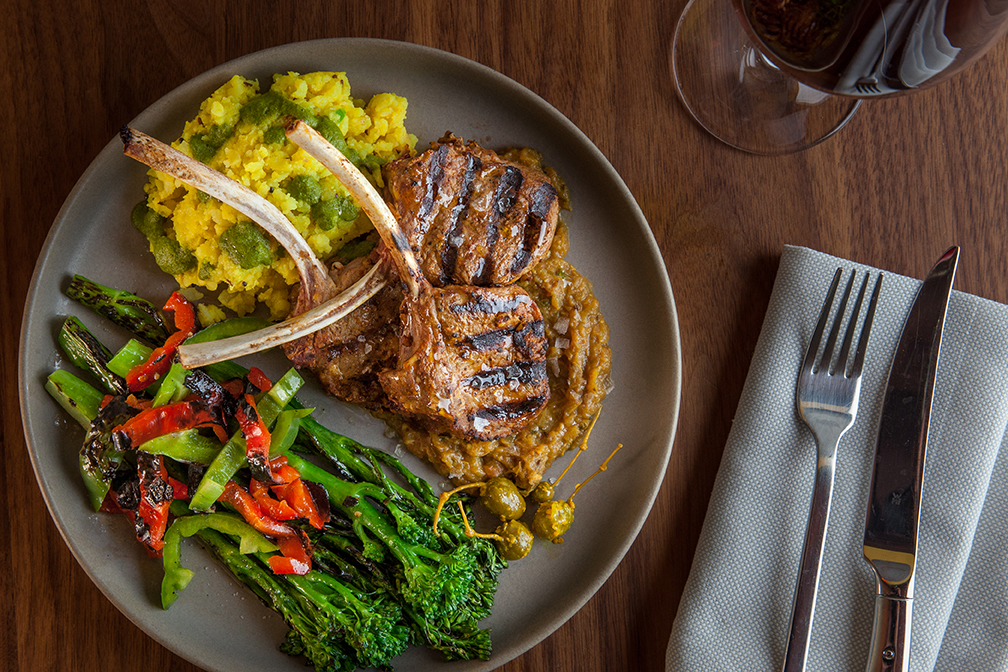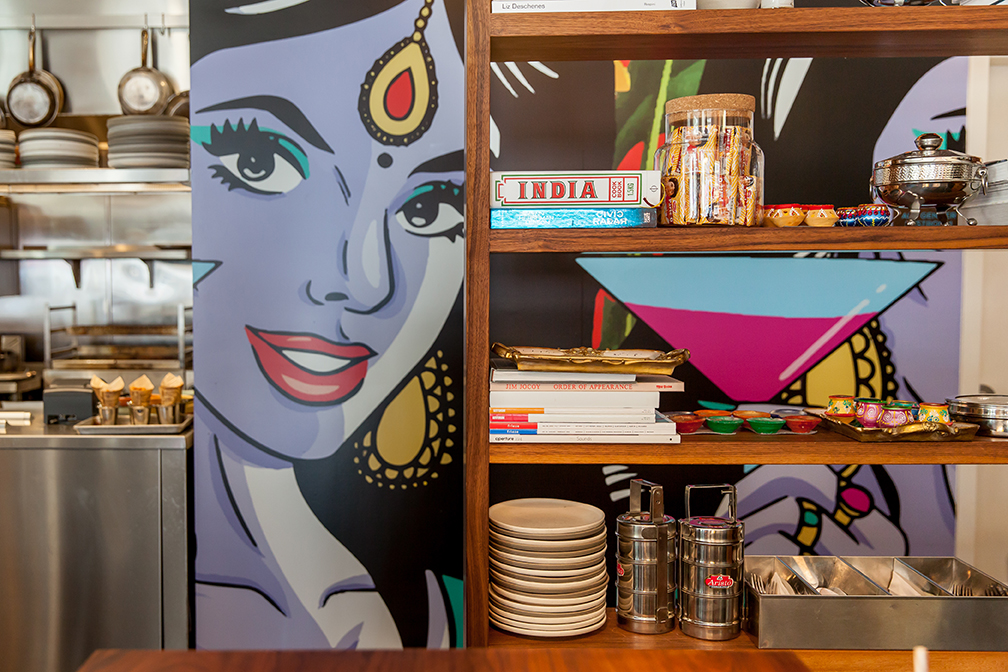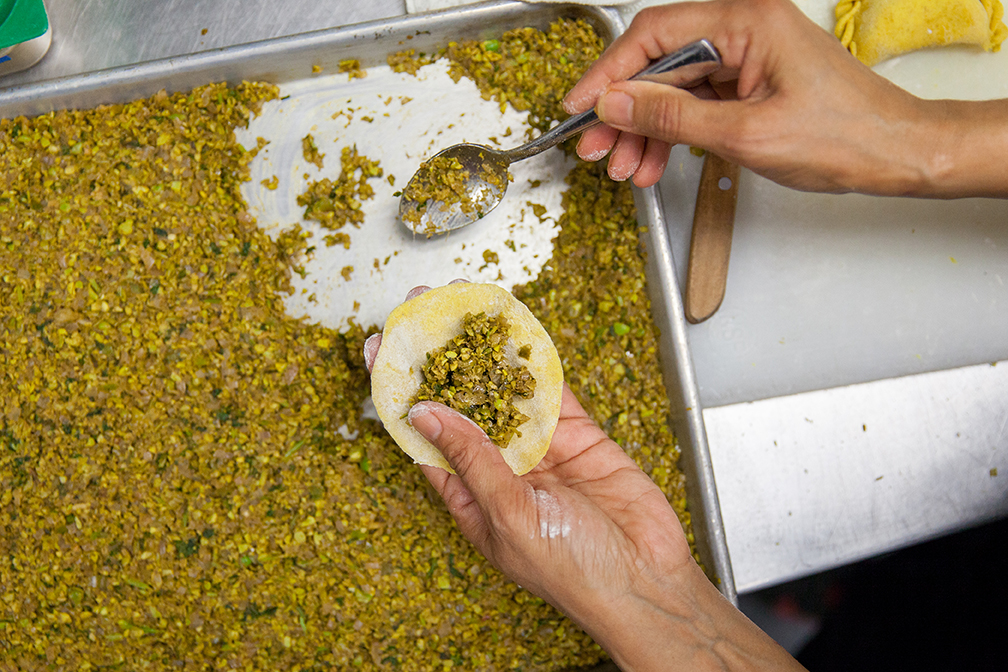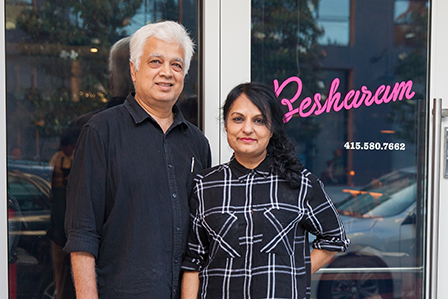 Chef Heena started cooking professionally late in life. She was always told her goals were too besharam, an Urdu word for shameless that is often used in South Asian culture as an insult, a label for a woman who dares to do things not considered "respectful" or "appropriate." Chef Heena is reclaiming that word by naming her restaurant Besharam and personifying the meaning with a new attitude, dishes, and cocktails to show the community her creativity and technical culinary expertise. Grounded in traditional Gujarati food, the dishes on her new menu are meant to embody culture and hospitality. Bold flavors served family style, with a utensil optional approach in true Gujarati fashion!
While Heena cultivated her distinct style over five years at La Cocina, a culinary incubator in San Francisco which provides resources to entrepreneurs with an emphasis on working class women and immigrant communities, her food narrates her diaspora and experiences living around the world. At La Cocina, Heena's soulful dishes, unmistakably hers, won the hearts of Bay Area chefs and luminaries such as Traci Des Jardins of Jardiniere, and Stuart Brioza & Nicole Krasinski of State Bird Provisions and The Progress, through collaborative pop-ups.
Nestled between Minnesota Street Project's vibrant art galleries, the restaurant features an expansive mural and cheeky plateware with satirical quotes designed by HateCopy's Maria Qamar, mirroring Heena's bold approach to Gujarati cuisine.
Accessibility Information:
The restaurant is not scent free. There are no steps into the restaurant, and there is a driveway in front that can be used to enter the sidewalk. The restroom is all-gender, single stall, and wheelchair accessible.
**For further information, please contact us at info@besharamsf.com**
To Get Here:
1275 Minnesota St. and 1150 25th St. are conveniently located within four blocks of the T Third St. Muni Metro, #48 bus stop, and the 22nd St. CalTrain Station.
Attendees can find free street parking around the neighborhood or in the paid lot at 901 Illinois St.